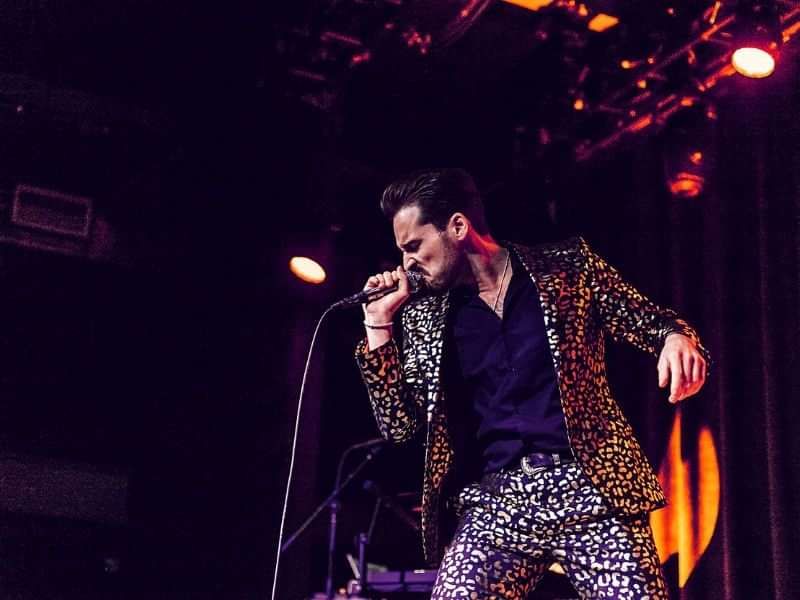 Outland presents:
Ollie Wride w/ Nina
Ollie Wride + NINA
Buy Tickets
Ollie Wride announces his biggest solo show to date in London following a spectacular sold out show at the Camden Assembly on 16 November. The fantastic new venue Lafayette opened its doors in February 2020 and will play host to the British born performer. Wride's debut solo album 'Thanks In Advance' through NewRetroWave Records follows sold out shows on both sides of the Atlantic as lead singer / songwriter with synthwave giants FM-84. Expect live band performances of songs from both his debut and penned hits from the FM-84 catalogue. Doors: 7PM Support: NINA
Thanks In Advance digital download available here >>> https://po.st/ollie
Line Up
Ollie Wride's debut album 'Thanks In Advance' recently stormed up both the Bandcamp charts as well as the iTunes Album Pop Chart. His debut standalone release is truly spectacular, ranging from smooth power-ballads to upbeat and addictive synth anthems - his fascination with memories, nostalgia's pin up's and assuming character led concepts of triumphing over adversity are on full display with an adrenaline filled debut LP. It's a balancing act that delves into the hallmarks of vintage pop, whilst keeping a firm eye on the world today - an album for synth lovers, much like the cult hit 'Running In The Night', which he penned for FM-84's album 'Atlas'.
Wride's live performance is both exhilarating and captivating, embodying the role of the otherworldly outsider and the underdog - providing a vehicle for electro-pop songs that are more than a nostalgia trip.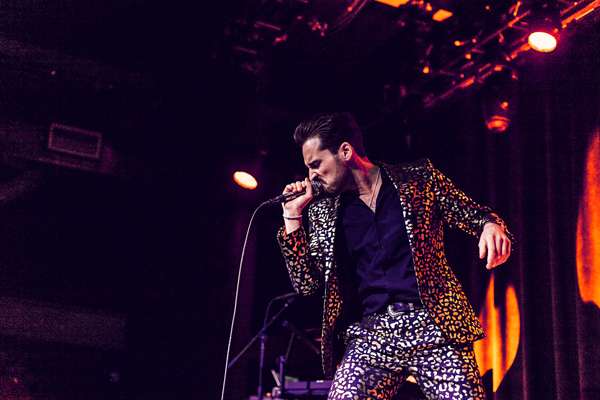 NINA is a German synth pop singer-songwriter based in London, UK. Born and raised in Berlin, she began singing at the age of six and she moved on to classical training during her teens. NINA cites Depeche Mode as one of her early musical influences.
NINA released We Are The Wild Ones in 2013, garnering her great media attention. The track was used in SyFy's US TV Series Being Human (Season 4), which exposed her music to millions of viewers and the official music video for this track was premièred by Huffington Post, who described her music as 'Lana Del Rey meets Robyn'.
NINA's latest single My Mistake released in 2014, was included in HUGO BOSS' 20 Years Compilation, available on all HUGO BOSS stores worldwide. The track was also used by Peccadillo Films on their trailer for 'Boys on Film 9' as well as independent cult film 'Bruno & Earlene Go To Vegas'.
NINA's first UK Tour was announced after a successful show at Liverpool Sound City 2014, as well as a US Tour supporting ERASURE (The Violet Flame Tour) in September, where NINA performed 7 dates around the East Coast.
NINA made a live appearance on US morning TV Show "6 In The Mix" – NBC6 (Florida) performing her latest single 'My Mistake'. After receiving great reviews, NINA performed at the legendary CBGB's Festival in NYC in October 2014 as well as the Pyramid Club, and she performed an exclusive acoustic session for City Winery New York.
At the end of 2014 NINA performed several shows around Europe including supporting Monarchy and The Levity in London, and touring with DE/VISION as their support act in Germany.
In April 2015 Mercedes Benz featured NINA's song 'My Mistake' on their European TV and radio advert, which also appeared on several stadiums around Europe. The track reached #6 in the UK Shazam advert charts.
NINA is currently working on her debut album with producer Richard X.
*Bookings: * GERMANY: jan@pluswelt.agency UK: laura@aztecrecords.com ITALY: info@onemorelab.it